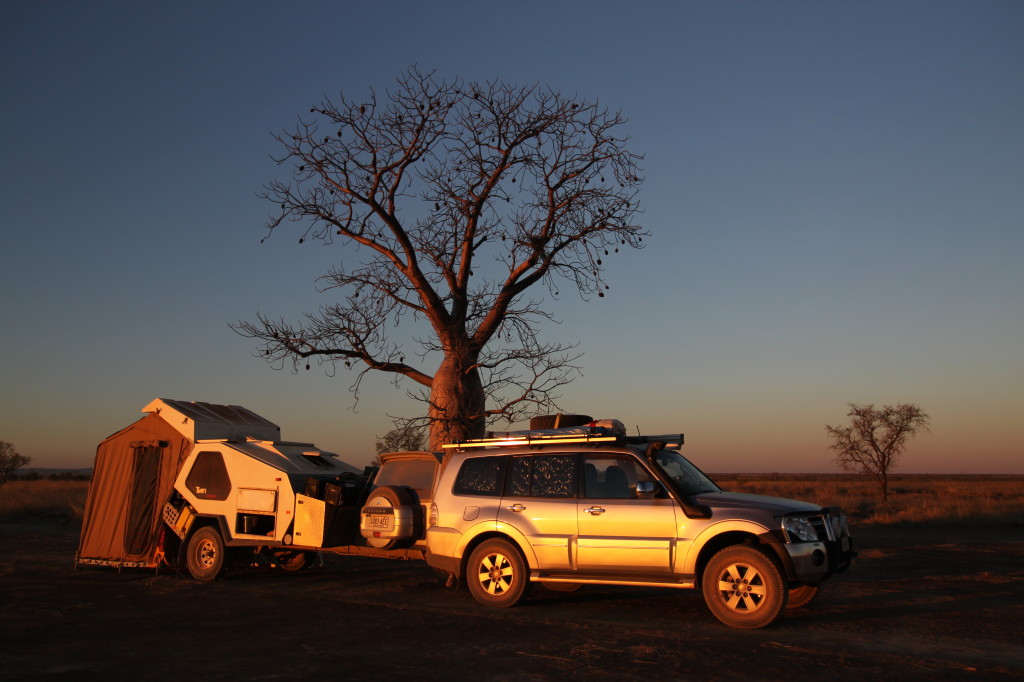 We are My Aussie Travel Guide, and as the name implies, we are your Guides for this adventure to the Kimberley's Gibb River Road. My Aussie Travel Guide has a passion for the great outdoors, as we welcome finding all those special gems that Australia has to offer and have done all the travel research for you.
So if you're like us, you are someone that is inquisitive.  We like to know as much as we can about where we're going, but who has the time to read hundreds of pages of reference material before they go or, for that matter, while they're on holiday?
When we travel, we always wanted our own personal travel guide… someone who would tell us information like history, attraction information, points of interest and suggestions for what to bring.  But as nothing quite like this exists unless you're on a tour bus of some sort, we thought what better way to get the information you need right there and then when you need it, and from listening to some audio while you are driving along.  So we have taken it upon ourselves to do all the research and collected all the information for you, compiling it into a format we believe you and your fellow travelling companions will enjoy.  The beauty of this type of format is that you can plan when and where you want to go, travel in your own time, and refer to the fact sheet booklet which supports the audio, as it details all the key information and reference points.  How easy is that?
We have family ties to the Kimberley region stretching back to the 1960s when roads were developing in the area, and an opportunity again presented itself to live in Kununurra in the late 1990s.  Since then, we have embarked on numerous trips back and forth to this amazing part of Australia, to research and record all of the content for My Gibb River Road Travel Guide.
So all that's left to do now is to prepare your car and gear with all the essentials, and pack a copy of My Gibb River Road Travel Guide in your glove box; as it waits to tell you all about the exciting and enchanting, and sometimes mystifying but very spiritual, Gibb River Road region.
TIP: We recommend perhaps listening to the first few tracks before you leave home as we offer some bonus tips to cross check with your own checklist.
We look forward to seeing you on the road, and if you see our logo, come on over and say hi, as we are probably out doing some research in readiness for your next adventure with us.
Get out there and "Live A Day In The Life" of the Gibb River Road.
Cheers,
My Aussie Travel Guide
Buy My Gibb River Road Travel Guide