Well it's hard to believe, but the day finally arrived…we have left and we're off on the big lap!
With all packing done, the van got hitched and we were off.  Of all days to leave, the weather turned and it was cold and raining, but I guess it could be worse and be a scorcher.  We decided that we'd aim for Renmark for the first few days before following the Darling River for a while, at which time Grant could have a few goes at testing out the tinny and I hoped to take some good river photos before we eventually headed up towards Winton.  We currently aim to come home around Christmas week, so we're using these 7 weeks as a shakedown before heading off again just after Christmas, next time starting down south at the Coonawarra, and heading around Oz in an anti-clockwise direction.
After final checks of everything, we pulled out of Kangarilla around midday and headed up to the freeway through Mt Barker.  Crosswinds were bad, but we drove as far as Berri for a quick stop, and arrived at Renmark without problem.  Booked in at the Riverbend Caravan Park right on the Murray River; it was a great, quiet park with a few grey nomads…you quickly noticed that everyone checked each other's vans out to see who has what (this was more obvious when newbies arrive and sort of became a ritual)!  Before too long, Grant was chewing the fat with a couple of other travellers and was comparing notes on rigs and everything else to do with travelling.
Whilst staying in Renmark, we unloaded the bikes and went for an easy ride into town (4kms each way) and then along the Murray.  Scenery was really pretty and relaxing as we meandered along the river, and we eventually stopped for a coffee whilst watching some houseboats come and go.  Life's tough!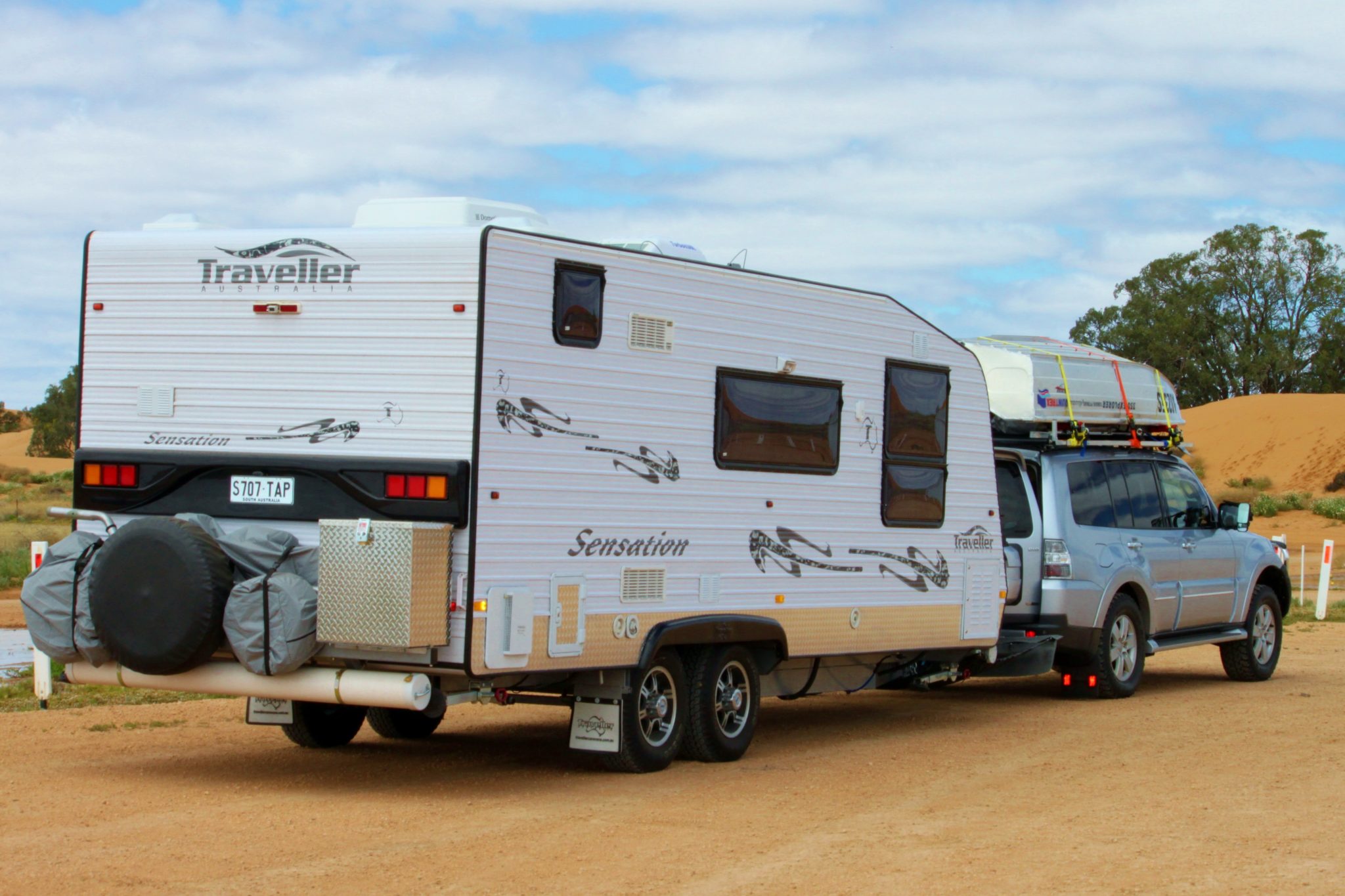 Later in the day we went for a drive to Angoves Winery – we tried a myriad of wines and although we picked up a couple of bottles, I thought the wine was just "ok".  Not exactly sure where Spring has gone….I was still in winter gear (guess that's no surprise) but the nights are cold, so I look forward to heading north and hopefully much warmer weather.
Leaving Renmark, we didn't have far to drive given we were only going to Mildura.  As it was Melbourne Cup day, everything was pretty quiet being a public holiday.  We settled in at the park and decided to go and look at the weir and Lock 11; one of the many locks along the Murray.  It was surprising to see the difference in water height from one side of the lock to the other, approximately 2 metres in fact.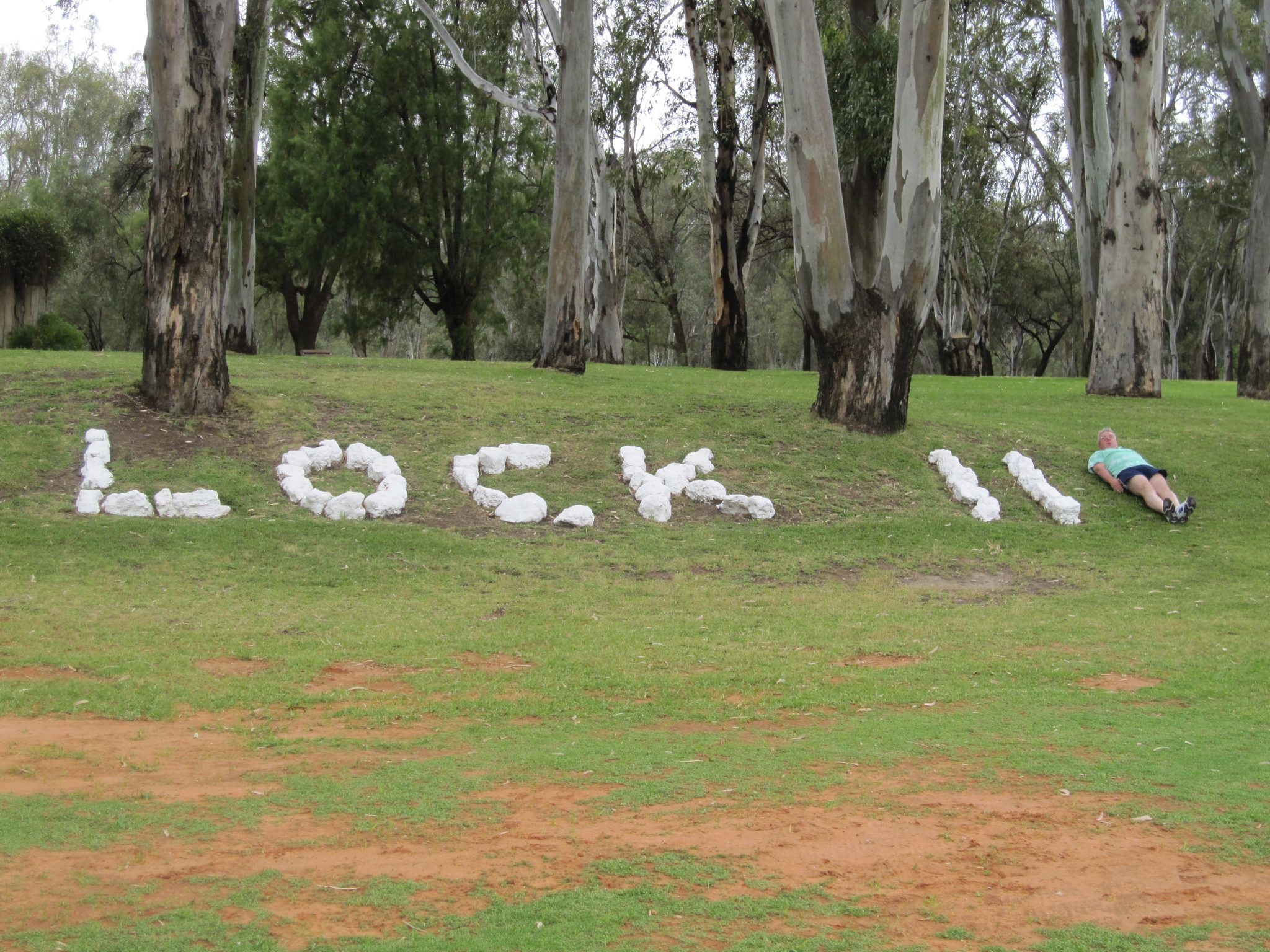 The next morning we made our way to Wentworth as we planned to spend the next couple of weeks doing the "Darling River Run". It's a route which follows the Darling River starting at Wentworth and finishes at Walgett.  It's along this stretch that Grant would be able to christen the tinny (although thanks to the MMAL guys, we could consider this has already been done in our swimming pool!)  Before starting the river run, we took a trip out of Wentworth to Perry Sandhills.  Here we found amazing red sand dunes and ancient gum trees which protruded out of the dunes which were really spectacular.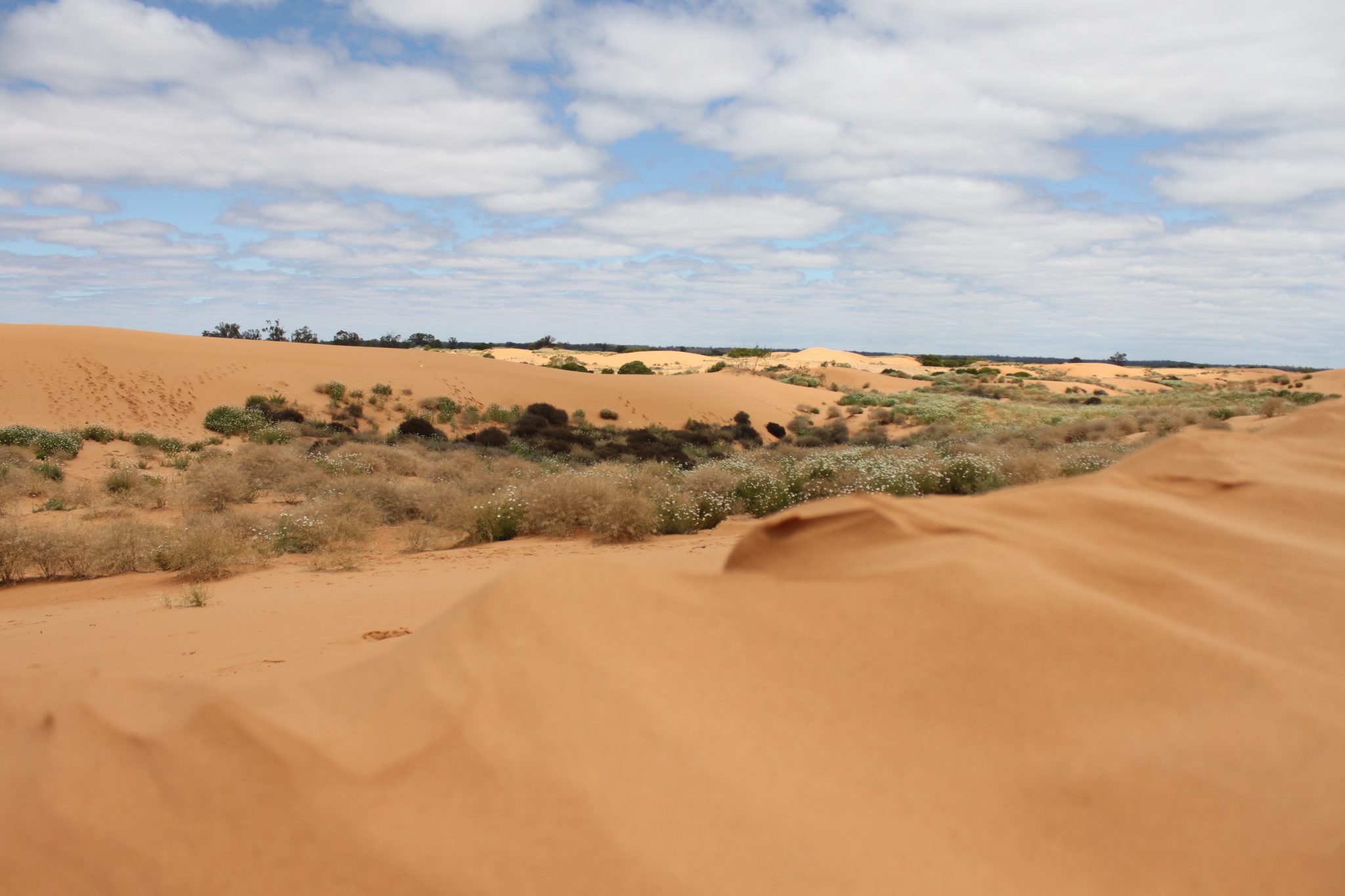 Returning to Wentworth, we took a look at where the Murray and the Darling Rivers meet.  The photos we took show the Darling as pretty dirty compared to the Murray – not many people are aware that the Darling carries clay hence the dirty colour.
We finally left Wentworth and drove on to Pooncarie – a small town of around 80 people which is based right on the Darling.  In the late 1800's until the mid 1920's, Pooncarie's wharf was used by all the paddlesteamers coming from up north to take the local farmers' supply of wool further south to the markets.  All of this was shortlived when other forms of transportation was used from the late 1920's – this all but killed the paddlesteamer industry there.  We had a great 3 days camping right alongside the Darling at Pooncarie.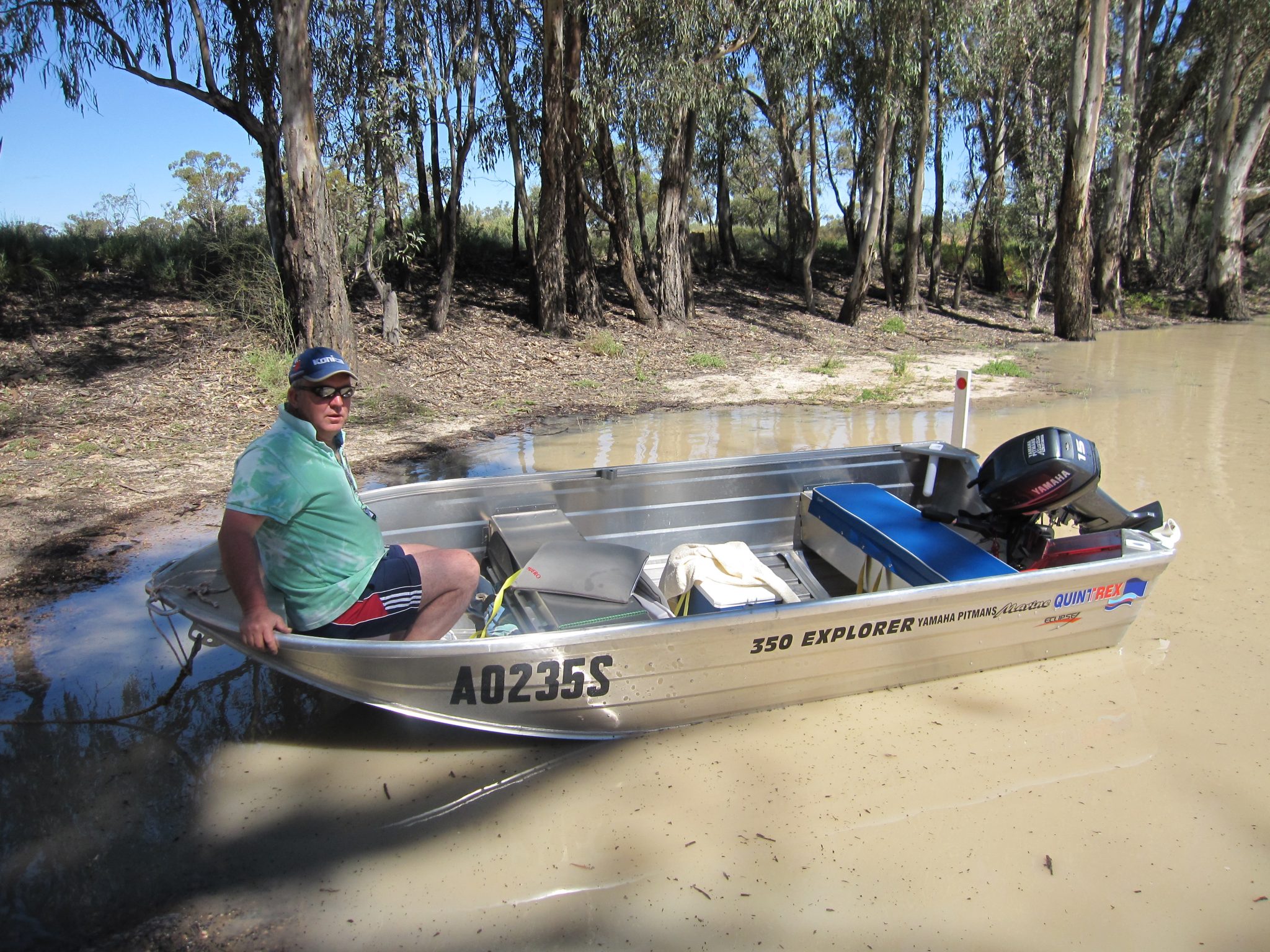 We tested out the local pub, Grant got a chance to put the boat in (finally), and the boat loader and the trolley Grant made all worked well.  We had a great time heading up the river several kilometres…seeing massive gum trees, listening to birds, and just taking in the general scenery along the river was a great experience and so relaxing…if only those trees could talk I bet they would tell a few stories!
On one of our days there, we drove approximately 100kms to Lake Mungo National Park.   The national park covers most of an ancient dry lakebed on the plains of south western NSW.  Records of Aboriginal life at the park go back around 40,000 years, and the scenery from its famous "Walls of China" allow you to stand on magical coloured sand dunes and overlook the lake floor which dried up some 18,000 years ago.
Time for beer o'clock, so join us next time as we continue the Darling River Run through Menindee, Tilpa, Louth, and finishing the trail at Walgett!
Stay safe,
Grant & Linda