There's many reasons touring North America in a motorhome is a good thing – here's our top 5 reasons we chose to do it with Cruise Canada:
Flexibility – A motorhome holiday offers loads of flexibility and comfort, unlike a bus trip where you're on a time schedule and part of a group. With an RV, you decide where you want to go, when you want to do it, and how long you want to stay. Cruise Canada even provide trip route suggestions to help you plan your itinerary! We also found there's a wealth of knowledge to glean by talking to other travellers and visiting information centres once we were on the road.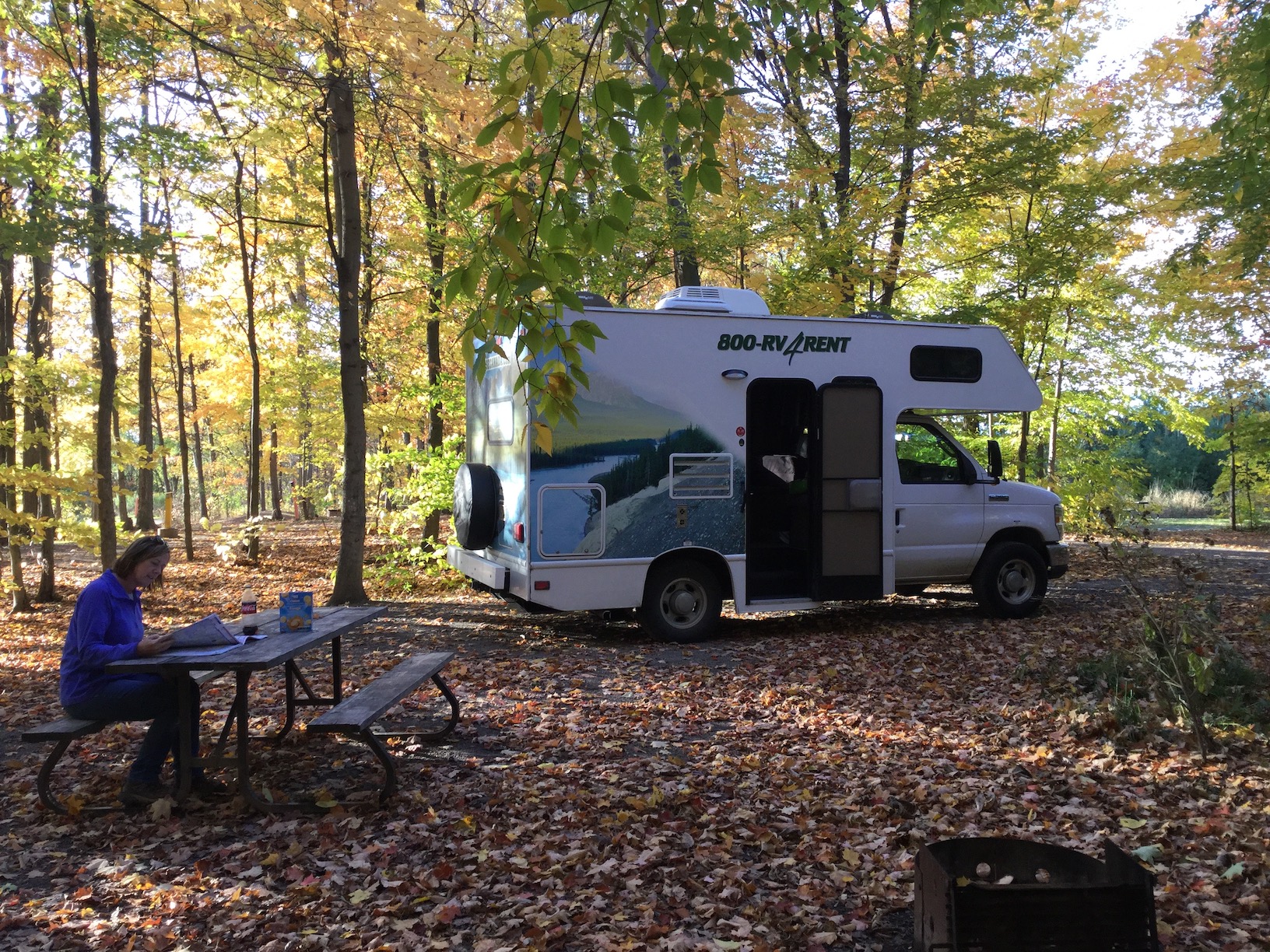 Variety of Models – Cruise Canada have a range of vehicle models and sizes to choose from. We opted for a 19ft model that rides on a Ford F350 pickup platform which was so easy to drive. It came with everything we needed; self-contained tanks, onboard shower/toilet combo, a full working kitchen with a large fridge, airconditioning and gas heating, a double bed, and ample storage solutions utilising inside and outside hatches. We opted for the kitchen and bedding package, so all we had to add was food, drinks, some clothing and personal effects, and we were good to go. Too easy!
Pick Up & Drop Off Points – For our 7-day motorhome food and wine trail adventure around Ontario, we picked up our motorhome and dropped it back to the Toronto depot. Besides Toronto, Cruise Canada has you well covered and offers a range of collection and drop off points around Canada and the USA. In fact, you can pick it up in the east and drop it off in the west, or vice versa with prior arrangement, saving an airflight to your next destination.
Hire Specials – we found there's a range of hiring packages offered online. Motorhomes are extremely popular and in demand during peak holiday periods, so book well in advance if you're considering travelling during these times. We also suggest to get on their email list so you keep up to date with any specials they have throughout the year. You'll come across some great deals. Plus, if you're flexible in your touring schedule, you could save some money here, or even lengthen your stay for no extra cost.
Helpful Info Before You Travel – Cruise Canada has an excellent website with a series of videos to watch beforehand. These give you an insight into how the motorhome works and provide simple instructions about how to operate your motorhome. We found them to be informative and easy to follow, and a great reference guide for operating our motorhome's features and services when out on the road.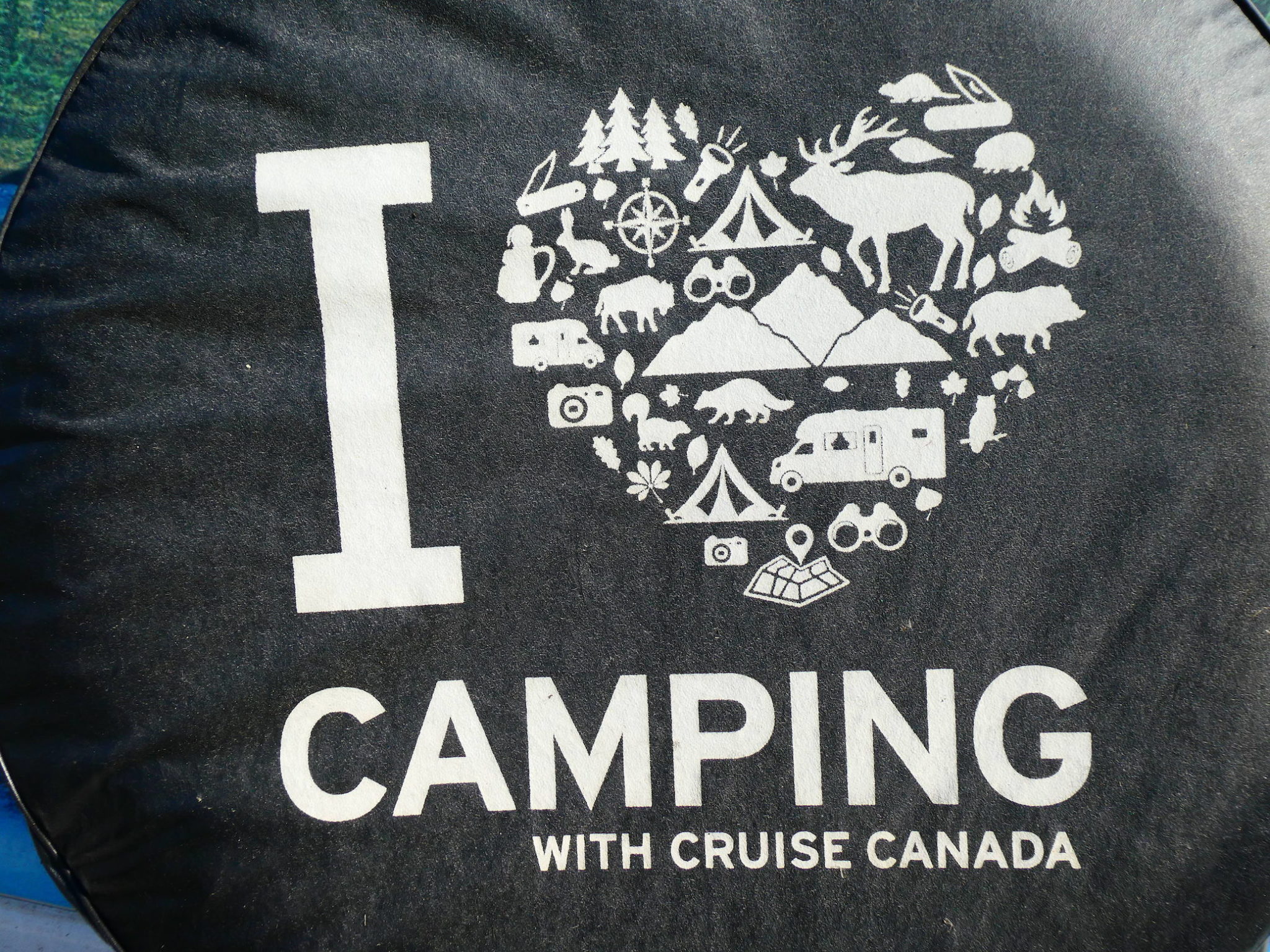 We found Cruise Canada easy to deal with from the moment we made that initial enquiry, to the day we finally returned the motorhome to the depot. It's comforting to know they can supply you with everything you need or you supply your own bedding, kitchenware, outdoor chairs and table. They have a complete range of motorhome models from the small truck campers for two people, right up to their 32ft motorhome equipped to sleep 6 or more. We found they're a very popular brand around North America as we came across many others enjoying their own piece of mobile paradise on the roads and in campgrounds. They even offer a towing package if you'd like to tow a boat, small car or a couple of motorbikes on a trailer. Whether you're looking for a long weekend getaway or planning a substantial east/west crossing of the North American continent, we think doing it in your own mobile living motorhome offers so much flexibility and enjoyment. Who knows…after doing it once, you might just find you'll keep going back for more adventures like the ones we have planned!
For a detailed review of our motorhome, check out our video here.
For more information about touring North America in a motorhome, visit Cruise Canada. 
Catch you next time.
Grant & Linda
My Aussie Travel Guide