If there's one dilemma you face when travelling the Gibb River Road, it's making the decision of what to see and do when there's so much on offer. As we've experienced much of what's available over many years, we thought it was time to drop back in at Mt Hart to see what's happening – and we're very glad we did.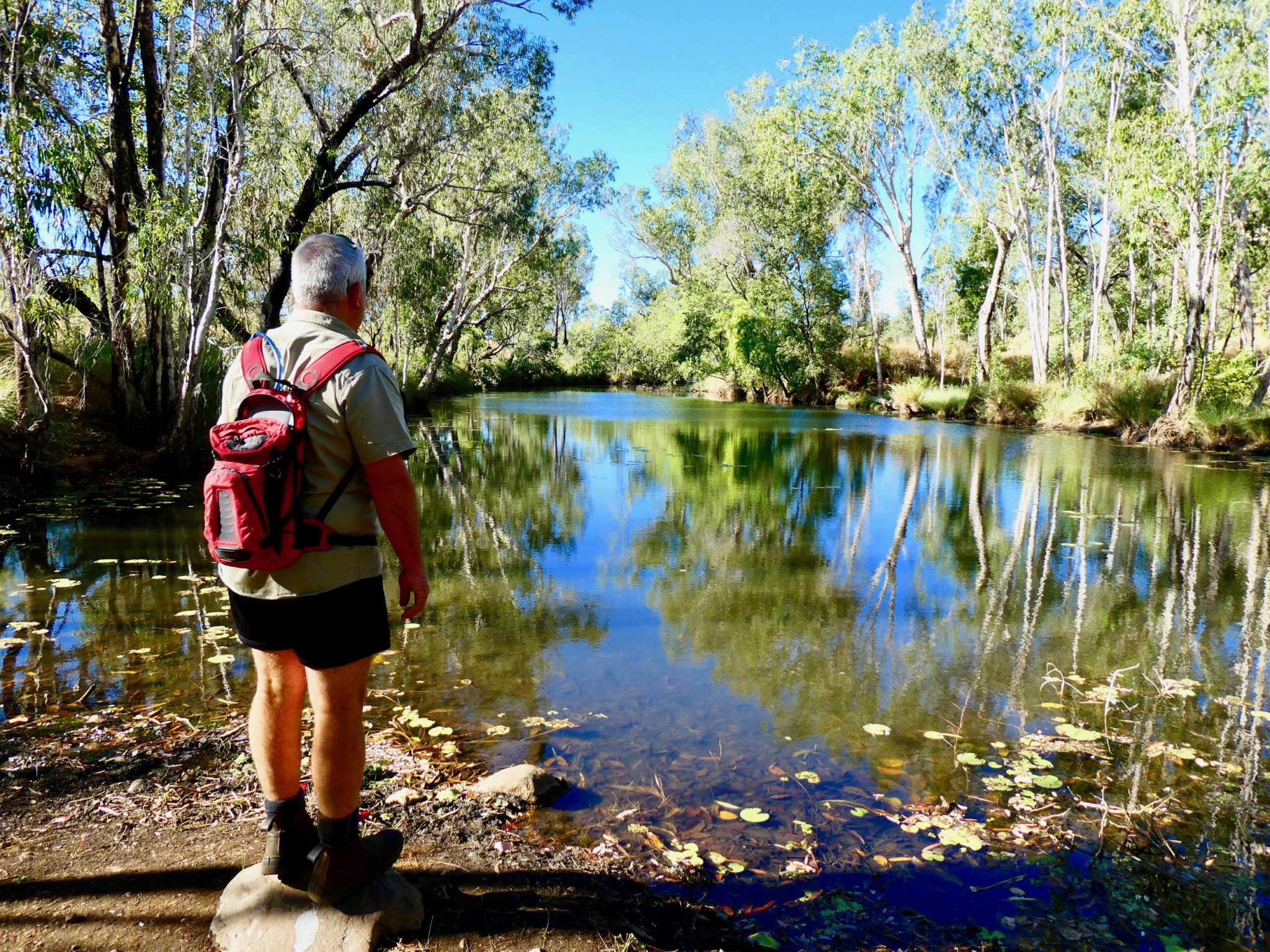 The first thing we noticed when turning off the Gibb into the Mt Hart access track is how inviting it is with signage and flags welcoming visitors. Mt Hart falls within the King Leopold Ranges Conservation Park, but a small section has been sectioned off to Colin and Mitsi from Kimberley Outback Tours to run Mt Hart Wilderness Lodge.
The drive into the lodge from the Gibb River Road is about 50kms and a spectacular drive at any time of day considering you're following the range. Our tip is to arrive early morning or late afternoon at the lodge as the sun lights up the rolling hills and landscape at that time of the day.
Just prior to arriving at the homestead and reception areas, the driveway runs alongside the airstrip which is dotted with relatively newly planted fruit trees. It's here where you first get a chance to check out the awaiting beautiful green oasis, with its large grassed areas and numerous tall trees providing loads of shade. Add to this the paved path leading to the reception and homestead areas, and you could be thinking you've just arrived at a resort. 
Checking in is a simple process where you'll be provided with information about the varying accommodation options which include rooms within the homestead through to safari style tents with ensuites. For visitors who have their own accommodation sorted, there's a well-maintained campground with shady green grassed areas, ensuite style showers and flushing toilets, and a basic camp kitchen equipped with a communal BBQ.  Small campfires are allowed in designated areas, but you'll need to supply your own wood that you bring in from outside of the King Leopold Ranges Conservation Park.
During check in, you'll also be provided with details of the nearby gorges, swimming holes and lookout points, along with an invite to happy hour at their well-stocked bar area. Here you'll also find a communal firepit close by which is a popular gathering point to chat with fellow travellers.
Meals are available if you'd like a night off from cooking, with in-house chef Brad whipping up a variety of culinary delicacies depending on the day you visit. Pizzas and fish and chips are popular, while we joined in a fabulous three course dinner in the large dining room homestead. We found this restaurant quality meal was first-class and something we'd generally expect at one of Australia's 5 star city restaurants.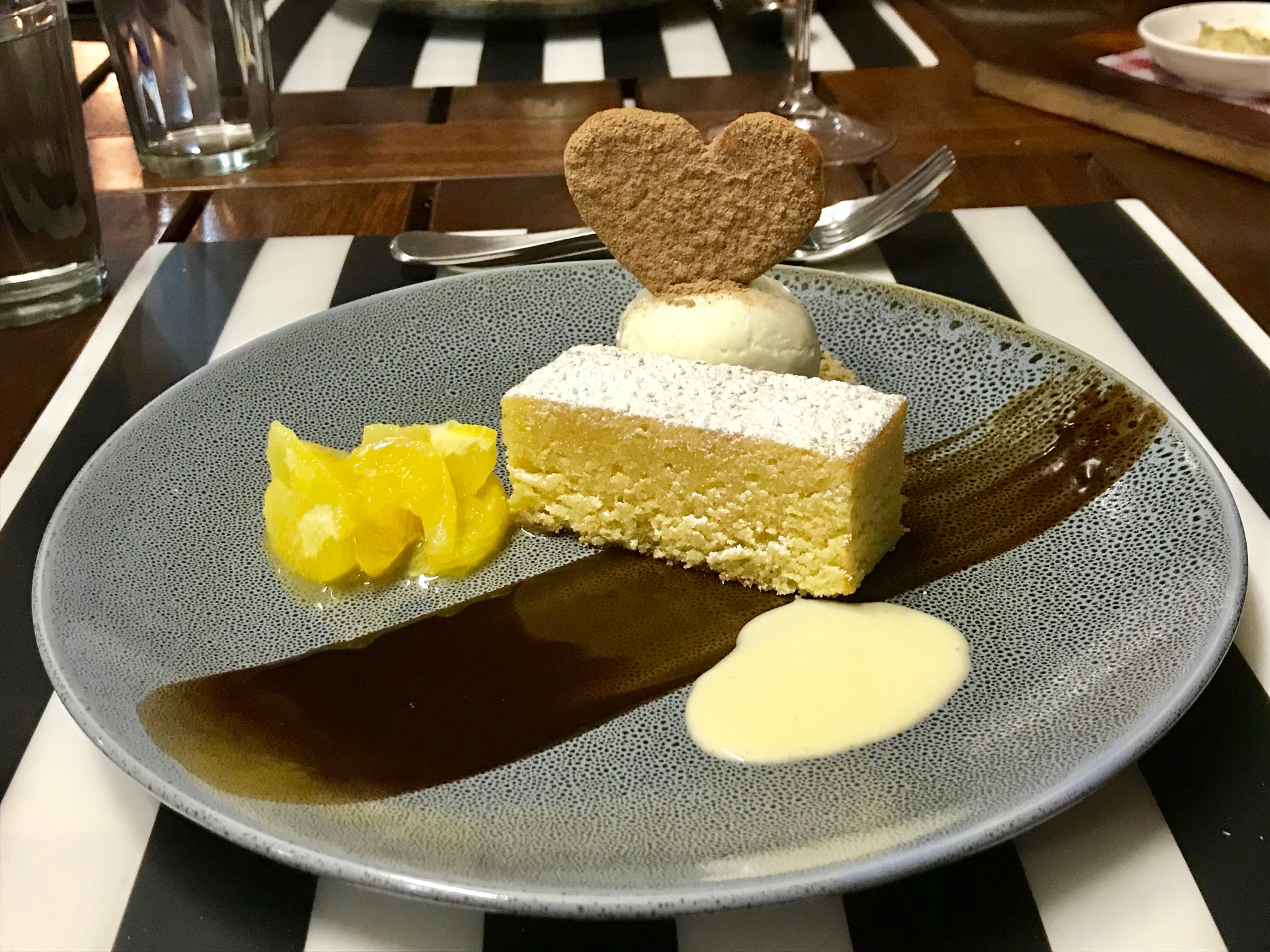 If you're lucky to jag a visit when they serve a meal at Sunset Hill lookout, this would be an opportunity to jump at. Imagine sitting under a million stars at their specially built deck area on a beautiful Kimberley evening while fine dining. This is something we'll definitely aim for on our next visit.
Around the homestead and campground, there's ample opportunities to swim or paddle in the Barker River. But you can also head out to the gorges for a hike and swim as well. We ended up visiting all of them, and considering the Kimberley had a rather dryish wet season, we were pleasantly surprised all the Mt Hart gorges had an abundance of water with small flowing falls.
One of the attractions at Mt Hart is Dolerite Gorge (previously known as Mathew Gorge) which is a grade 4 walk, but you don't need to walk far to reach the first pool to cool off. We chose to continue to the magnificent main swimming hole of Dolerite Gorge which is equivalent to an Olympic sized swimming pool. For this pool, it's a rock hopping hike of around an hour from the main car park.
Other attractions such as Annie Pool is another place to swim and while you're there, make time to check out the amazing large boab close by that is entwined with a fig tree. Just incredible!
Further on, we visited a "new to us" attraction at Mt Hart called Yellowman Gorge. This gorge access track has only recently been put in, so it's early days for a lot of information about this gorge. From what we could see, there's a beautiful long watercourse lined with lillies which we would like to explore further on our next visit. If you're not worn out by all the attractions so far, there's another water-filled attraction not far from the homestead known as Barkers Pool. It was here we found a small and pretty pool containing birdlife, and we'd definitely recommend visiting here early in the morning with camera in hand.
With the Kimberley renowned for its amazing sunsets, Mt. Hart has also got you covered here. So pack a few drinks and nibbles, hop in the car and follow the signs up to Sunset Hill which is close to the airstrip. Sit back with other visitors to watch the magnificent setting sun which generally keeps on giving well after the sun has dropped behind the ranges.
These days, the team at Mt Hart are really making a difference with what they offer travellers. Besides the accommodation, meals and attraction options, they can also provide fuel, barista style coffees and drinks around the bar after a full day of adventure.
With new and exciting things planned for Mt Hart, we look forward to a return visit which we think will be much sooner than was originally planned.
For more information about Mt Hart Wilderness Lodge, head to their website – Mt Hart Wilderness Lodge
Catch you next time!
Grant & Linda
My Aussie Travel Guide