Travel Inspiration
With the excitement we experienced during our big lap of Oz, we made a conscious decision when we got home that we wouldn't go back into our successful, but stressful corporate jobs. Before then, our holidays were a means of escaping the day to day treadmill. So we decided perpetual travel is the lifestyle for us, and today we're all about creating a life we don't need to escape. We love any excuse to hit the road, and here's some of our amazing adventures we hope will inspire you to become adventurers too!
Like to know more about our big lap adventures? Well you don't have to go far, when you'll find everything you need here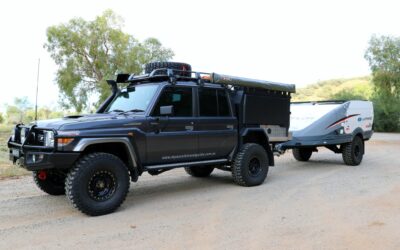 There's always that touch of excitement at home when we're packing for another adventure, and this trip was definitely no different. But if there's one thing that we've learnt over the years when travelling, it's that we can't pack without having developed a...
read more