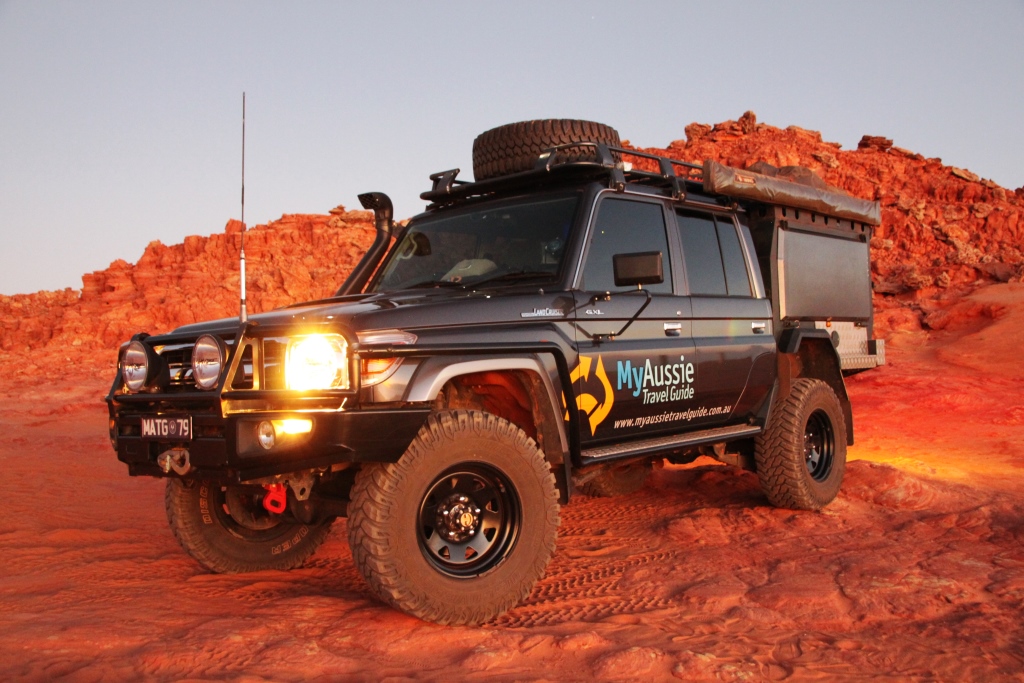 By now, you'll realise that this vehicle is being put together to be a Tourer; and to be able to go the distances we want, we had to increase its range and add an additional fuel tank.  We put in a fair bit of research as to what was going to work the best for us without breaking the bank as we still have a lot more to do.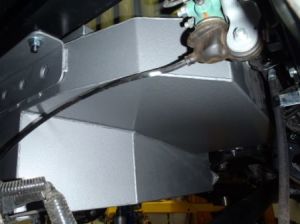 It was going to be best if we went for an aftermarket off the shelf style product that bolted in with little to no modifications.  That was the plan!  In the end, it meant we would have to lose the dual exhaust system as it was currently fitted (more on that later).
After lots of emails, we chose to go with a Long Range Automotive 90 litre centre auxiliary tank, and we were prepared to accept things like the water tank and exhaust may have to go.  Actually that's not quite true…Linda was adamant she didn't want to let the dual exhaust go!
With some help from a good friend, we proceeded to do the install. We prefer doing as much of the work ourselves; that way down the track if there is an issue, we know how things work.  As it turns out, the install was fairly straightforward.
Due to the rear canopy, we had to design up a different fuel filler system.  The filler door was the only one we could find that works (hence it's a Jeep). So we are more than happy with the tank as we can squeeze close to 95 litres in it when filled to the max. We really like this design as you transfer it across when need be.
Long Range Automotive were great to deal with and continued to assist us after the sale.
So stay safe and live it to the max!!
Till next time, Cheers.