You'd think with so many visits to Kununurra under our belt, there wouldn't be much about the place we didn't know. But that's not the case, when you're not considered a local until you serve a hefty apprenticeship in the region! With that in mind, we hooked up with a great bloke, Ben Smith from Kimberley 4×4 tours to show us around.
We knew of Ben well before arriving in town this trip, and had been yarning backwards and forwards for some time. As we were on the hunt for a full day tagalong tour, we knew he was able to accommodate our request, as he operates a range of tours. Whether you're looking to jump in his 6 seater 4×4, or line up for a tagalong, he can accommodate both. For this trip, we were looking to experience some local 4×4 tracks ourselves, so the tagalong was the go.
It was an early start and Ben met us with a massive grin at 7 bells out the front of Kimberleyland where we were staying. After a quick briefing on the do's and don'ts, a safety first discussion and a UHF radio check, we hopped in our vehicles and set off.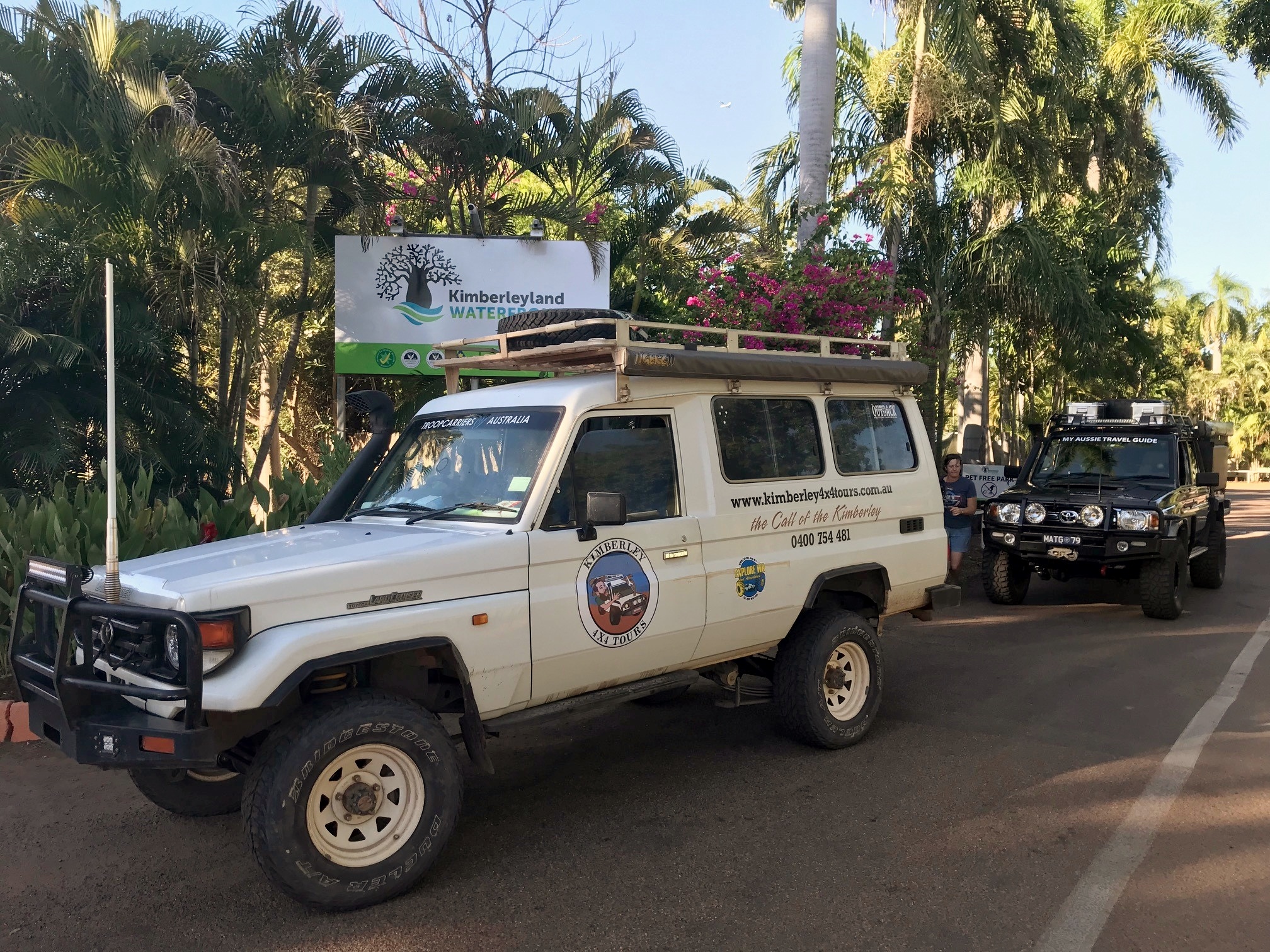 We found Ben can tailor a tour to suit most requests; so anything from 4×4 tracks, swimming in spectacular waterholes, casting a line, or simply just a cruise around the sites. We knew the sort of day we were looking for; some stunning scenery and a changing landscape for photos, and to learn more about local plant species and any bush tucker he could find along the way.  And basically, anything else he could throw at us.
After heading out of town, it wasn't long before Ben was pointing out the ranges and the rock forms, and he also explained the names of places as we passed by. It was interesting to learn how the west season affects the country.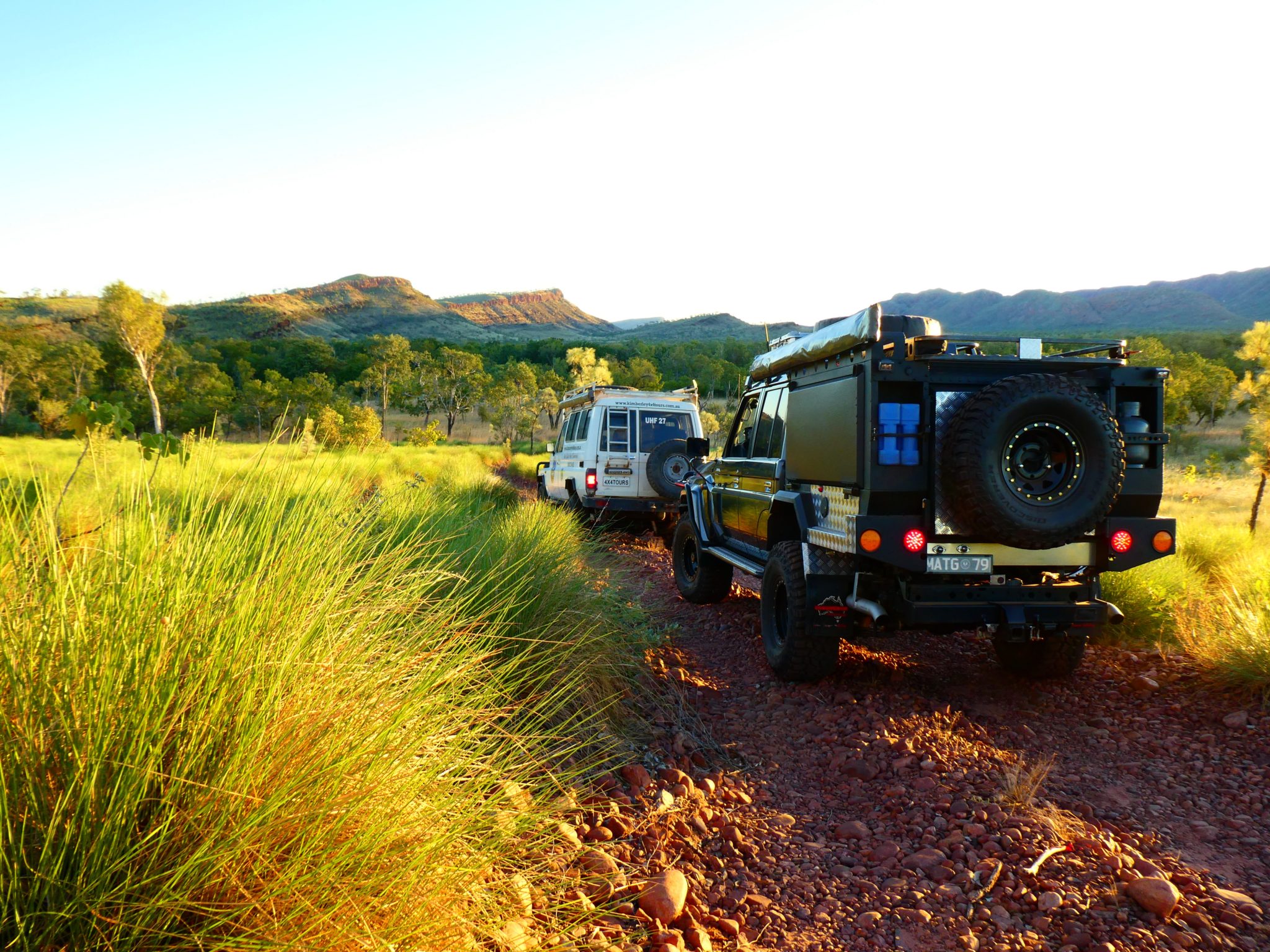 Before long, it was time to hit some dirt tracks and air down. So it was a good opportunity to stop for a morning brew and a bite to eat at the same time. Ben lead the way and suggested we lock in hubs as it won't be long before we'll need low range. Now we're talking!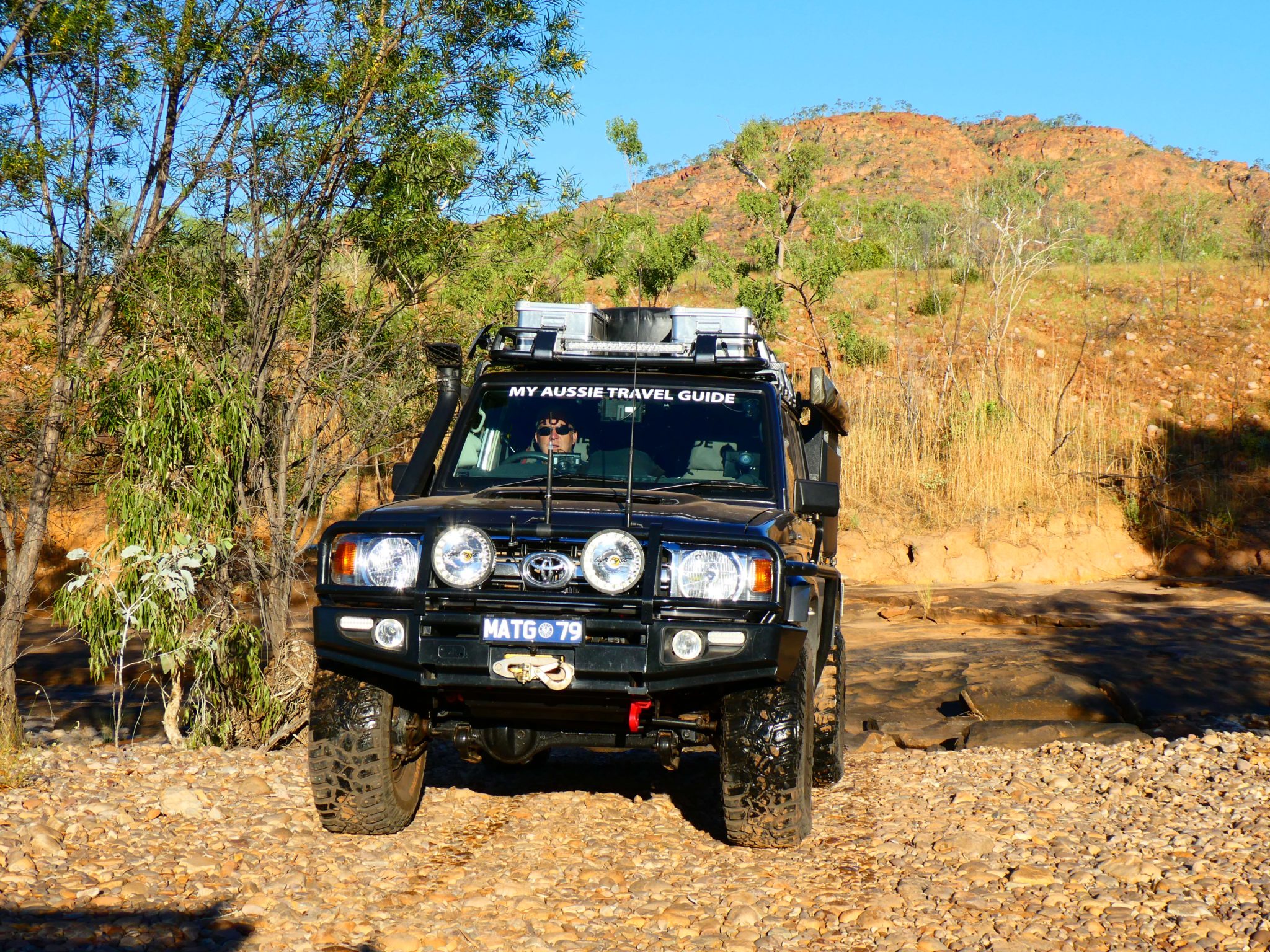 There's one thing we found Ben's really passionate about and that's boabs. He explained that you haven't really felt the Kimberley until you hug a boab, or better still, try a boab nut. Now the jury's out as to what it really tastes like – we've heard it described as having a citrus sherbet taste with the texture of Styrofoam! And we reckon it's not far off it! We also stopped along the track to look at some trees with fruit – some you could eat and others would give you a crook gut. So you need to be aware not all bush tucker can be eaten. He even stopped to show us a bush that has a nice smell and could be used as a bush style aftershave…
This track had every terrain imaginable; from some slow rock crawling, a few tricky jump ups, and a water crossing or two, to some soft sand that needed a bit more right foot to stop us from getting bogged down in the fine powdery sand. We crossed rocky creek beds, followed a beautiful two-wheel track alongside a small creek, and the scenery and the bush around us continually changed.
During the day, Ben chose a cracker of a lunch stop and laid out a bit of a gourmet style feed – not bad tucker for a bush style tagalong. Later that day, Ben knew exactly which spot he wanted us to experience for golden hour as it provided a cracking backdrop for photos. And with a traditional Kimberley style ginger beer from Matsos provided, what a way to watch a spectacular Kimberley sunset. With the sun setting we were back on the blacktop before we knew it and airing up for our run back into Kununurra.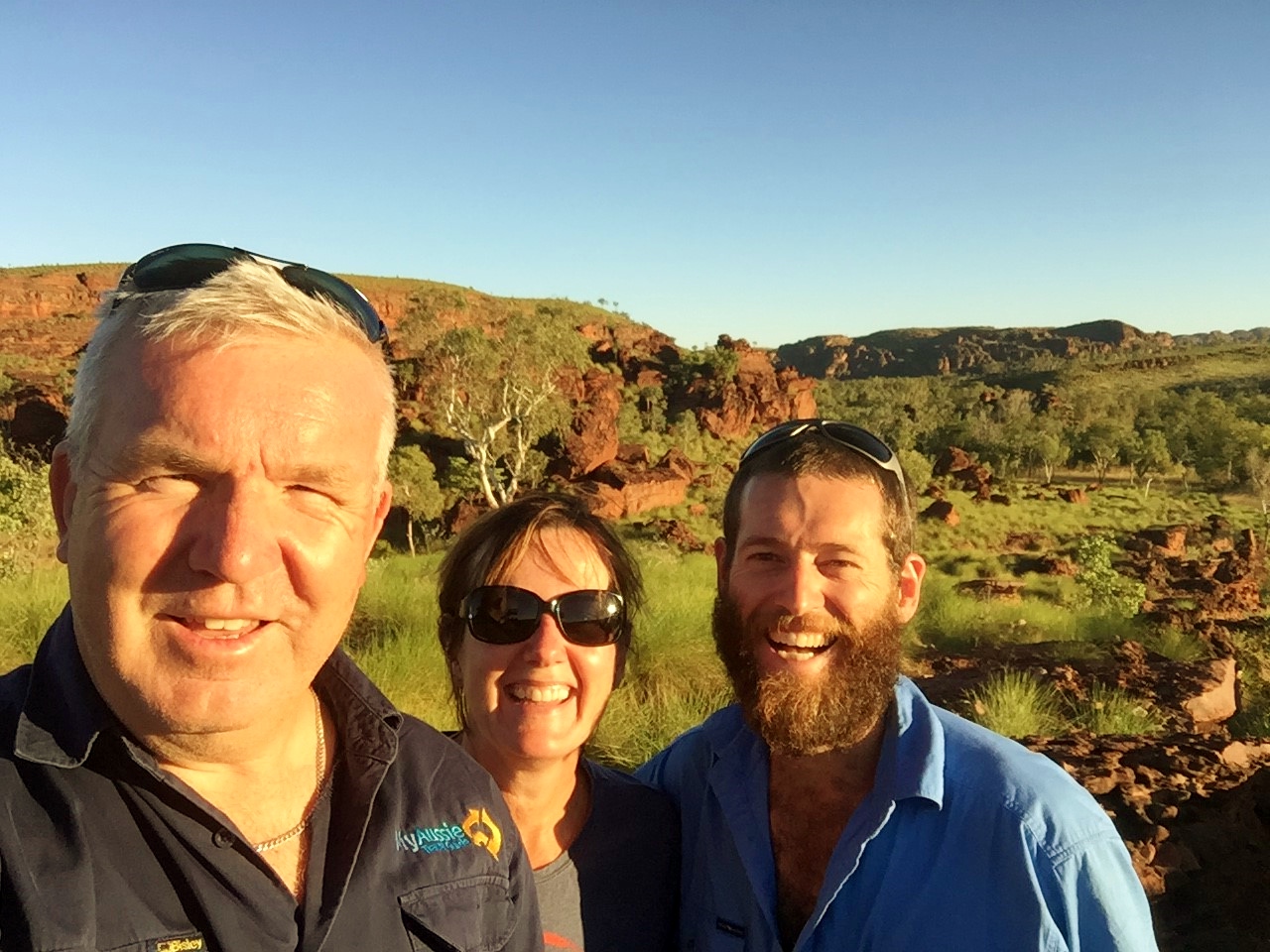 Now, we can't tell you all the secrets of Ben's tour, but he nailed our brief. We can say we experienced some great tracks, saw some spectacular scenery, swum in magnificent waterholes, and generally had a lot of fun learning all about his backyard.
On ya Benny, you did a cracking job! We'll be back and look forward to our next catch up.
For more details about Ben's tours, check out Kimberley 4×4 Tours.
Catch you next time!
Grant & Linda
My Aussie Travel Guide