Travel Inspiration
With the excitement we experienced during our big lap of Oz, we made a conscious decision when we got home that we wouldn't go back into our stressful corporate jobs again. Before then, our holidays were a means of escaping the day to day treadmill. So we decided perpetual travel is the lifestyle for us, and today we're all about creating a life we don't need to escape. We love any excuse to hit the road, and here's some of our amazing adventures we hope will inspire you to become urban escape adventurers too!
Like to know more about our big lap adventures? Well you don't have to go far, when you'll find everything you need here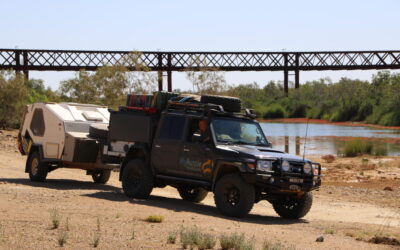 WHERE: The Oodnadatta Track is located in the north of South Australia in between the towns of Marla and Marree, and is easily accessible from the Stuart Highway or by travelling through the stunning Flinders Ranges. Initially set up as the overland telegraph line...
read more