When it came to choosing a touring vehicle, we undertook extensive research and narrowed it down to a few vehicle types. But in the end, the Dual Cab 79 Series Toyota Landcruiser stood out over all others. Having now had the vehicle for a little over 2 years, we've done some extensive travelling to remote parts of the Kimberley, and travelled through the Western Australian Gibson and Great Sandy Deserts last year.
From these past two years, we have learnt what was working for us, and what needed to change. So where are we today?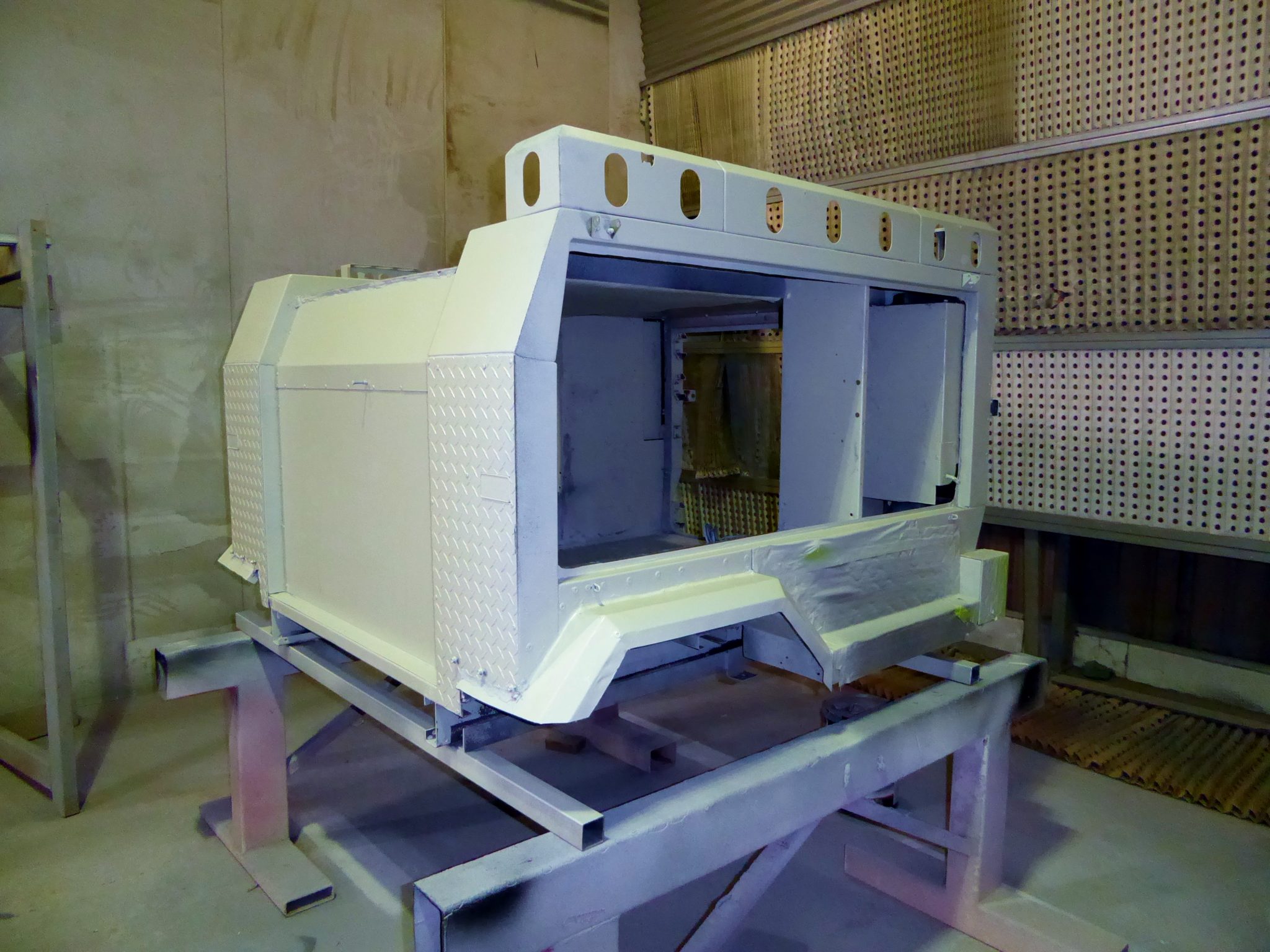 Well, we have completely stripped and removed the vehicle's canopy for extensive modifications to improve storage capacity and its overall strength, and at the same time lightened the load. Now we have a place for everything and in its right place, but we also have flexibility depending on the type of trip we have planned (ie with the camper or perhaps no camper but a roof top tent or a river run with canoes and/or a tinnie). This meant the vehicle set up needed to stand alone and be completely self-sufficient.
So, basically the design works with a kitchen pantry on the passenger side housing a small upright Waeco fridge, pantry door, a slide out table, and a day cupboard housing the essentials for meal preparation and on the go eating.
The other side is the equipment storage which houses two deep drawers of tools and spare parts, and an access shelf for storing other items like solar panels, cables for quick access, the fuse board, relays, and all the control switches including a master cut off switch.

I 
In the rear door area, we use stackable storage bins for a range of items. And under the false floor, there's more spare parts, recovery gear, tyre changing tools, and two Revolution 100A/H Lithium batteries. These are charged and managed through a Redarc BMS30-s2 with Lithium capability. This set up is quite interchangeable, and we can have it back to one big opening with just the BMS and two Lithium batteries in situ should we need it in less than 30 minutes.
In addition, the canopy houses lighting solution for all the drawers and cupboards. We also have a 60 litre water tank with a 12v pump, some camping lights to assist setting up, and a number of 12v type plugs we can use for recharging all of our electronic equipment.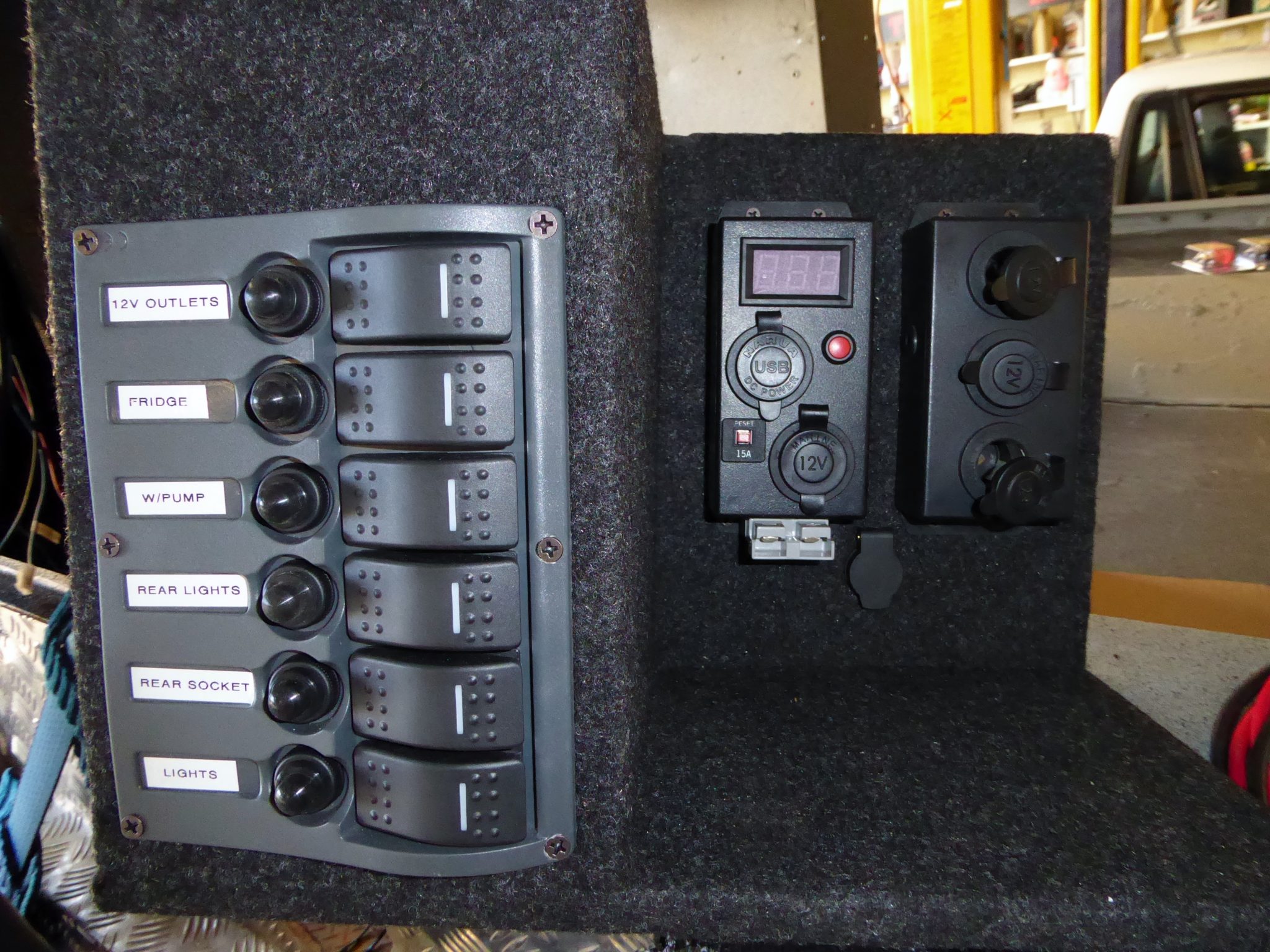 Externally, Anderson plugs have been fitted for taking solar panels directly to the BMS, and external 12v outlets for powering camp lighting and running 12v accessories and power tools.
On top of the canopy sits a roof rack that can carry the roof top tent (if required) or various other items such as swags, storage boxes, or extra jerry cans of fuel.
Now the rear section of our dual cab is still a work in progress. Here we have a 75 litre chest type freezer that houses a lot of our food for meals. In addition, we also have an in-cab small console fridge that is used daily for drinks, snacks and quick on the go lunches. Electronic gear also lives here for quick and easy dust free access.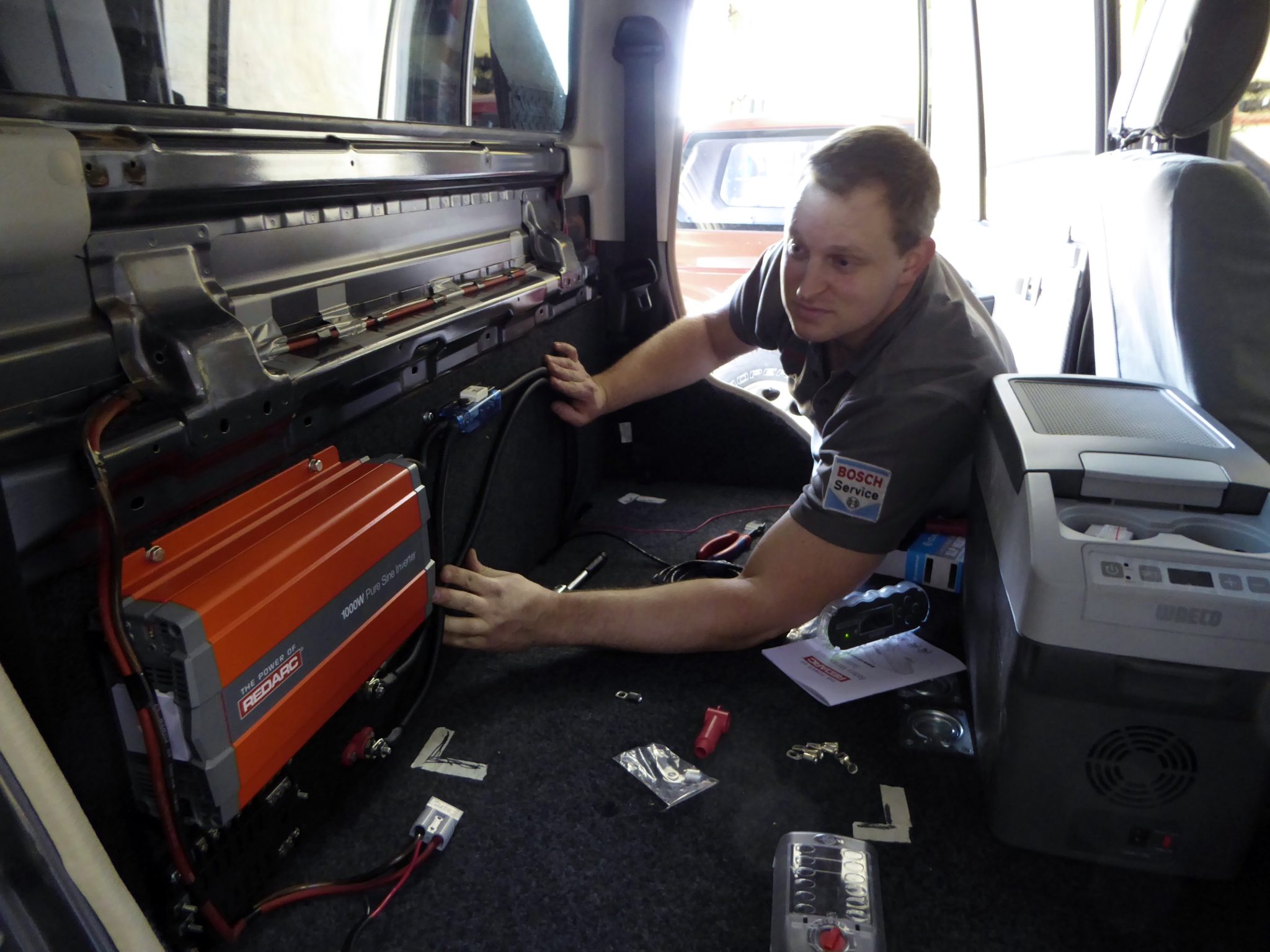 We've added a Redarc 1000w inverter that has been neatly tucked away in the rear of the cab, and remote switching allows us to access the unit through a 240v distribution board so we can recharge 18v battery packs, camera gear, and an assortment of laptops and other electronic equipment. As this area is still a work in progress, new storage cupboards and overhead rear consoles are planned in the design that will accommodate the Redarc BMS output display, to see all things are in order at a glance.
Up front in the cockpit area, we have several 12v outlets that are used to power a variety of navigational devices such as computers, Ipads, and dedicated navigational devices. There's also some switches for driving lights, light bars, on board air compressors, and the other usual 4WD accessories.
For towing, we have equipped the vehicle with a Redarc Tow-Pro Elite  which we have found works really well, but is simply outstanding when offroad doing steep downhill soft sand and rocky terrain descents.
To keep a watchful eye on things, we have two Redarc pod gauges that provide real time feedback of the 12v systems – amps being used and recharged, and a turbo boost PSI, EGT PSI and engine oil PSI. These have threshold alarms set in case operating parameters are outside the set specified levels.
The starting battery and an additional deep cycle battery are under the bonnet that can be joined with the starter battery for heavy loading such as winching. The deep cycle battery circuit has been set up in such a way that in the case of redundancy, it can be used to power the canopy loads, the cab, and/or be used to start the vehicle. This additional deep cycle battery is managed through a Redarc BCDC located behind the grille, and has this battery fully charged in no time.
We've also added Redarc fuses and circuit breakers throughout the vehicle to ensure the ultimate in circuit protection.
Now this might sound all straightforward, but a lot of thought went into the design, and particularly how the 12v electrical solution was going to work. And thanks to the team at Redarc and Morphett Vale Auto Electrics, we tested it all out on its first new outing to Cape York in 2016.