After leaving Urunga, we continued further south to Port Macquarie where we stopped for a couple of nights.  Founded in 1818, it was home to the first penal settlement which started in 1821, and we found it's a popular destination with retirees. It has a fantastic coastline, and to top things off, whilst heading to the beach on both days, we managed to see some whales in the distance "doing their thing" during our stay.
Leaving the coast, we headed inland as our next stop was the "country music capital of Australia", Tamworth. The poor Paj having to drag the van up over the Great Dividing Range was a struggle and a half, but we arrived safely at Tamworth, where we bunked down for a couple of days.  Our stay included a visit to the Big Guitar, where we browsed through the country music wax museum, ending our visit there with a new Lee Kernaghan DVD (yes, I'm a huge fan and Grant has become a country music convert…sshhhh)
Sticking to the inland roads, our next destination was going to be a special one…the Hunter Valley.  Having now visited nearly all of the wine regions in Australia, the Hunter Valley had been an exception, so we were looking forward to it very much.  Settling in for nearly a week at Cessnock, the Hunter is the oldest wine region in Australia, so we ensured we visited numerous wineries to ensure the quality was up to scratch.  What we did find was surprising – the wines were reasonably priced, we found some good stuff that we could lay down for a while (both reds and whites), and we had some of the best semillon we've ever tasted. Hence to say, another load of wine was being shipped home.
On the move once again, we were becoming used to crossing the Great Dividing Range, as this time we crossed it again when driving to the Blue Mountains (the Paj got another good workout).  Choosing to stay at Lithgow on the edge of the Blue Mountains, we really had a great time here.  Heaps to do!  It's home to the "Lithgow Flash", Marjorie Jackson, it's the home of the first steel works in NSW (beginning in the 1880s) as we found when visiting the ruins of the first blast furnace, and it also has a Small Arms Factory which opened in 1912.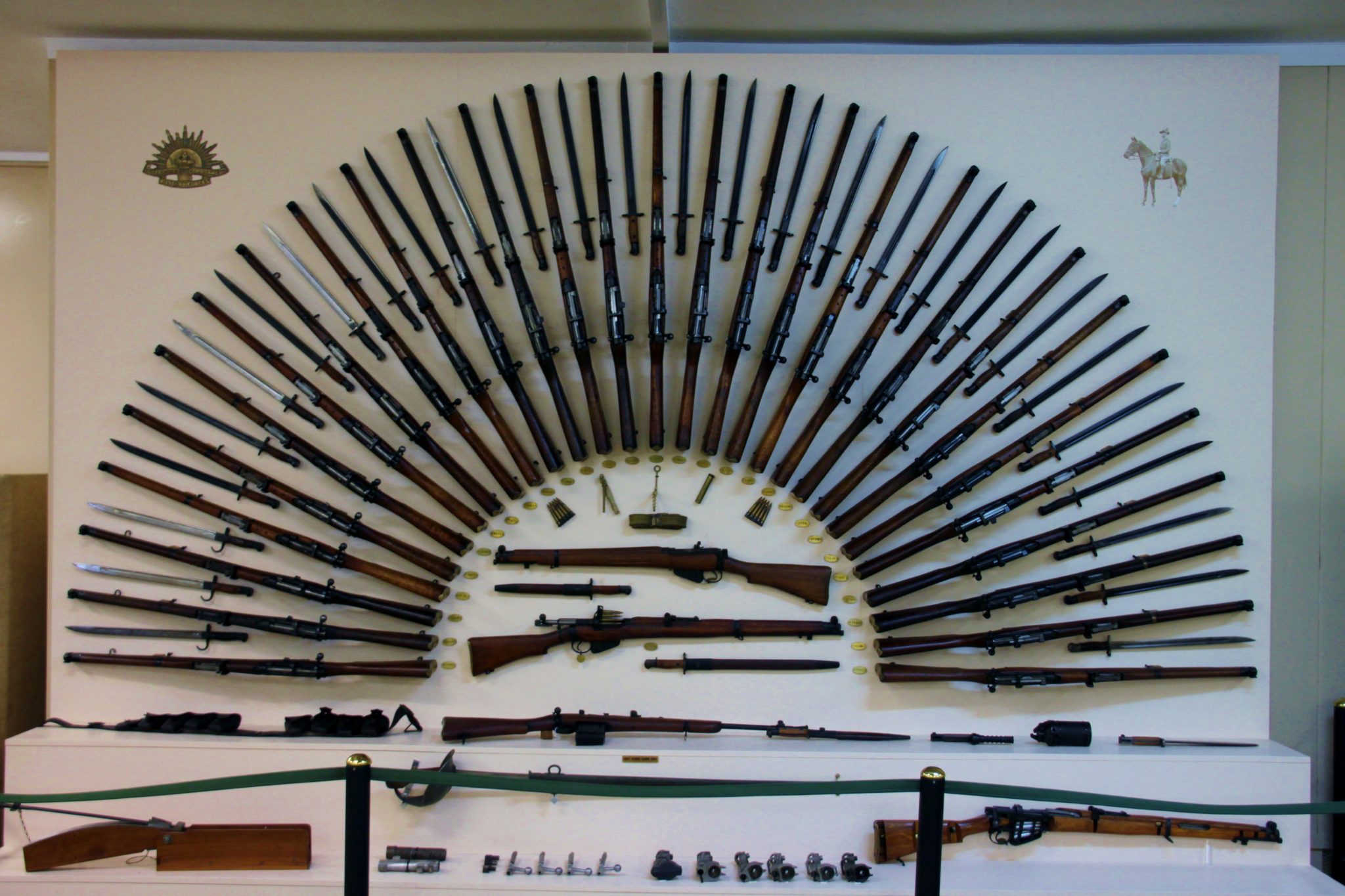 Visiting the Small Arms Factory museum, we learnt that the factory first began manufacturing rifles, and in later years also manufactured Vickers machine guns.  However over years, the company diversified by making all sorts of things…from making parts for Sunbeam Mixmasters and refrigerator motors, then made sewing machines, handcuffs, golf club heads, and outboard marine shafts.  Now that's diverse!  The company still exists today but on a much smaller scale, manufacturing the Austeyr F88 rifles which are currently supplied to the Australian Army.  The museum has a huge gun collection, with over 1,000 guns in just one room!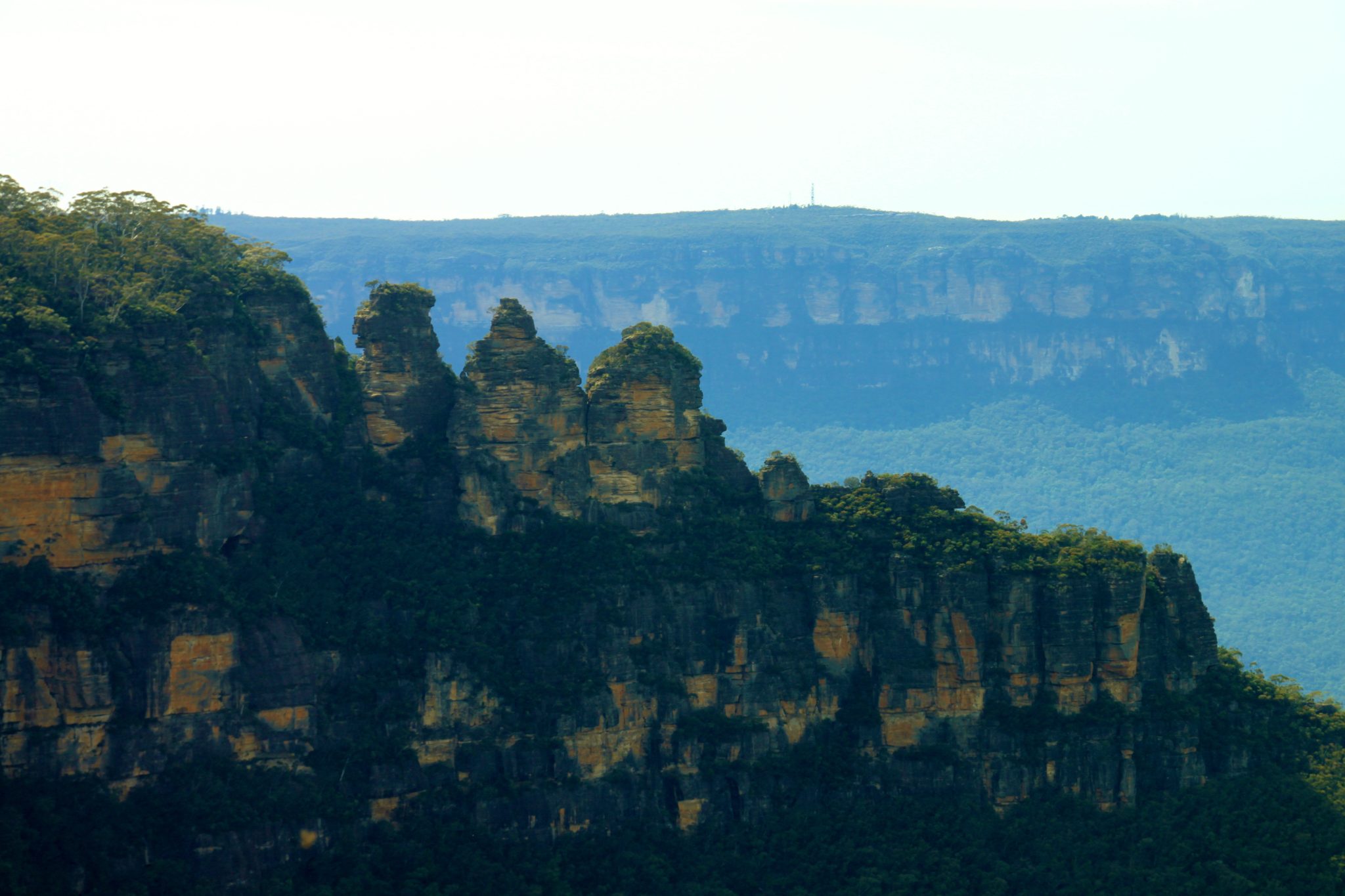 When visiting Katoomba, we stopped for some pics of  the "Three Sisters" and as it turned out, missed the recent bushfires there by 48 hours!  We also called in to Scenic World, where we took a ride on a couple of cable cars with one of them having a clear floor so you're able to see 270m to the valley below!  We also went on a very steep incline railway, with a 415m descent to the valley floor through a cliff side tunnel.   Lots of fun!
Stay safe,
Grant & Linda.
Kms Travelled Total  33,935