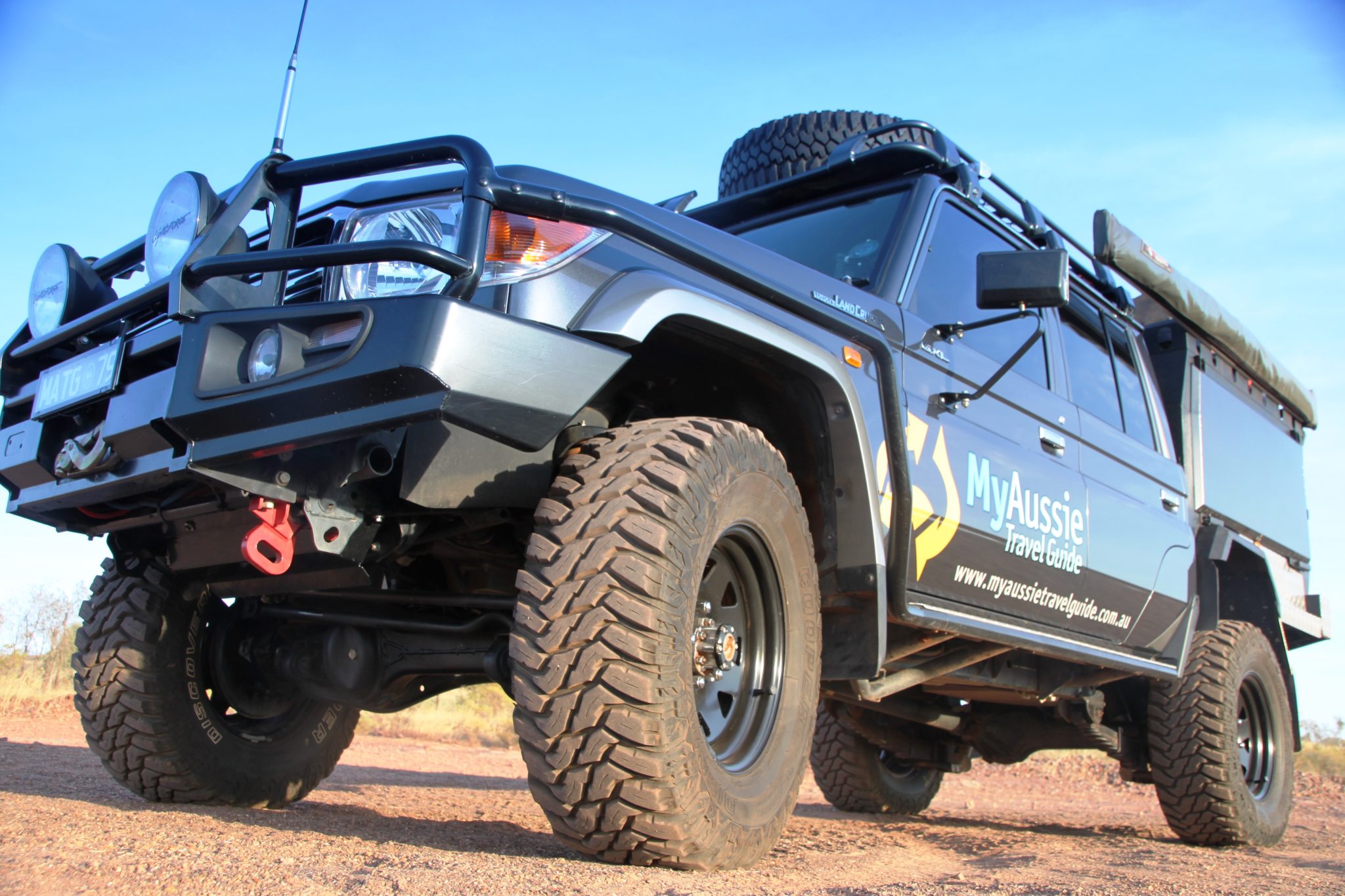 Now like most fourbys that get off the black top and hit the dirt, this vehicle is no different to any other. Yes, it's had some work done to improve the ride when out and about, but nothing too radical though; the KISS approach has been adopted for now.
The vehicle has a 2 to 3 inch lift applied to the standard normal ride height which has been achieved by the following:-
Up front it has new springs from Tough Dog Lift with BMX 1047 Big Bore adjustable shockers.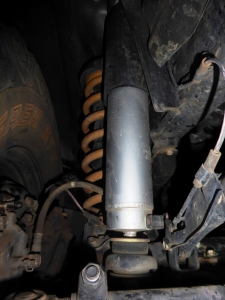 To prevent the rear from sagging, it currently has a new leaf spring pack fitted using the Oztec 20061 series, and these are matched with some Tough Dog big bore shocks (BMX1206).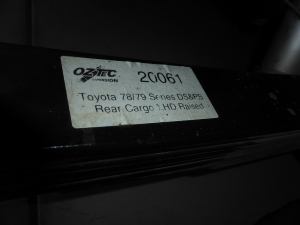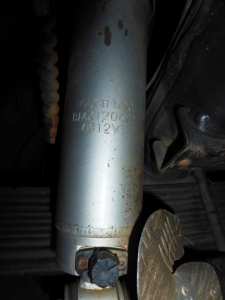 For now all other suspension is OE, but as time goes by, we could see ourselves making a mod or two in the area of shackles, airbags and steering dampeners, but for now the ride is just nice. Having the adjusting shocks allows the ride to be dialled in for the terrain and carrying load.
As far as rubber and wheels go, again nothing too radical. We like steel rims as they're so easy to repair and a lot easier we think when coming to bush tyre changes. So we are using 6 Dynamic Black Steel rims rated to over 1400kg each.
The rubber is Coopers STT 35/12.5 R17 with 10ply and a rolling Diameter of 833mm with a load index rating of 121Q. Keeping an eye on things are the Tyre Dog sensors.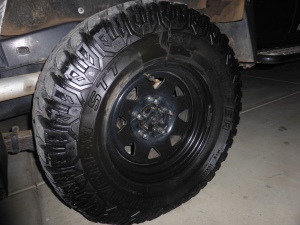 The new STT's now boast 25% stronger in the sidewalls and are 2.5 times more resistant to tearing. Time will tell how good are they really, but we had no issues on our recent Kimberley Munja track trip issues while many other vehicles we came across had major tyre problems with ruptured and torn sidewalls (not Coopers).
So that's it for this instalment, stay safe and live it to the max!!
Till next time, Cheers.